A little about me
❤️ Hello! I am Cleopatra and I'm from East Europe (I hope you will like my accent). I am a joyful person full of positive energy and I love to smile. So make me smile and make me feel a lot of pleasure and I will do my best to make you happy too and to enjoy each and every minute in my room. You maybe are wondering what kind of experience you will have in this room. Well, it depends on my mood. I am a sensual and seductive type of woman, but sometimes I love to play hard. All depends on how you play with me . In my free time I like to watch movies. I am a really big fan of Marvel's movies and also, I'm a little bit of an otaku, meaning I like watching anime. I enjoy reading good books, cycling, dancing….ufff I like a lot of things and I have the feeling that I start to bore you so I will stop here. To cut a long story short, I enjoy life as it comes….with small and big pleasures and surprises. Let's make our experiences here one of the best ones. Kisses and hug! XOXO
❤️ Rain of pleasure! ❤️
My evil knight, but also my sweet angel ❤❤
❤Grow in confidence, grow in self esteem, do it today and soon you'll find you will do it everyday!
I am a girl with many dreams and try my best in what i am doing. Thank you from the bottom of my heart to all who support me and show me love and respect.
:P me....
❤️Respect me and the other viewers ❤️I do not pm ❤️No demands without tips ❤️Dirty talk only in tip notes ❤️Use only English in chat ❤️I don't moan/say names (not even in pvt) ❤️Don't forget to fallow me Love, Cleopatra
Christmas is coming!!!
I have been a good girl so I deserve nice new toys. You can choose one from my wish list and after lets play with it together online. ❤ https://www.lovense.com/wish-list/u8yb
Pluffy kisses :* :* :*
That moment when you have a dream and he makes that dream come true without asking anything in return. Soooo much happyness! Lots lots of pluffy kisses. Muaaaah!
My Lovense levels
My schedule
You can find me online almost every day starting with 9 AM. EET. Let's have fun! ❤️❤️❤️
Only for Fan Club subscribers

Only for Fan Club subscribers

Only for Fan Club subscribers

Only for Fan Club subscribers

Only for Fan Club subscribers
Videos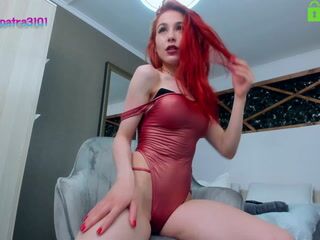 Only for Registered Users
01:59
Only for Fan Club subscribers
01:53
Only for Fan Club subscribers
02:30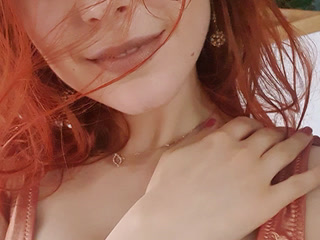 Only for Registered Users
00:48